In Memory
Barbara Young (Hawkins)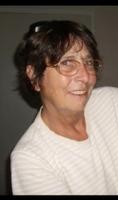 Barbara Hawkins, age 68 passed away on February 19, 2021 in Tyler, Tx. Barbara is survived by her loving husband Ed Hawkins of Tyler; her daughters Edith Lane of Arp, and Elizabeth Hernandez of Lindale. She leaves behind her precious grandchildren Bryant, Journey, and Gaven of Arp and Ricardo and Arianna of Lindale. She had two son-in-laws that she loved like her own sons James Lane of Arp and Richard of Lindale. Also her brother Robert Young of Bay St Louis, MS along with a nephew Joseph and nieces Tammy and Jordan.
She was preceded in death by her parents Anna Young and Joseph Young and brother John Young.
Barbara was born March 27, 1952 in Bloomington, IL. She graduated in 1970 from Bloomington High School then moved to Mesquite, Tx. She later moved to Tyler and married her husband Ed Hawkins August 23, 1985 then welcomed her daughters Edith on October 21, 1985 and Elizabeth on February 9, 1988. She retired from Walmart after 25 years as a department manager.
Barbara was a devoted wife, mom, grandmother, sister, and friend. She was active in church along with every activity her grandchildren were a part of. In doing so she took on a mother and grandmotherly roll over numerous children's lives. She was the team grandma on many occasions and children loved and adored her. She will be deeply missed by her family, friends, and all who knew her.