In Memory
Jay Swan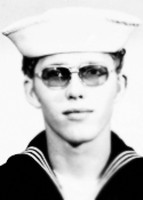 BLOOMINGTON — Marcus Jay Swan, 62, of Bloomington, passed away peacefully on Monday (June 23, 2014) with his loving sister at his side.
Jay was born June 11, 1952, at Mercy Hospital, Urbana, the son of Ken and Ruth Swan. He served in the U.S. Navy and was a true patriot. Jay most loved making people laugh and caring for his cats. He had the most giving heart, and there is nothing he wouldn't do for anyone.
He was preceded in death by his mother, Ruth I. Swan; father, Kenneth E. Swan; stepmother, Dorothy Swan; and his twin brother, Jeffrey Clark Swan.
Surviving family members include his brother, James E. Swan, Florida; sister, Jandance S. Swan, Bloomington; nieces, Jillian Swan, Sharise Swan and Anna Shaw; nephews, Andrew (Becky Craig) Swan, Corey Swan and Robert (Danielle Nelson) Swan; great-nieces and -nephew, Kelli, Ashlynn and Keegan Swan; Lindsey Ann Yma and Alannea M. Shaw.
Inurnment and celebration of life will be at a later date, when his ashes will be laid beside his identical twin brother, Jeff.