In Memory
Ricky Schreiber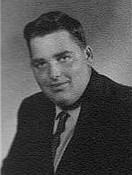 Rick Lynn Schreiber
BLOOMINGTON – Rick Lynn Schreiber, 52, of 1320 Oak St., Bloomington, died at 10:42 a.m. Friday (May 20, 2005) at BroMenn Regional Medical Center, Normal, IL.
He was born July 26, 1952 at Normal, IL to Carol and Carrie (Little) Schreiber. He married Barbara Lett on October 24, 1976. She survives.
Also surviving are one daughter, Michelle Lynn Schreiber and one son, Sean Edward Schreiber at home.
His parents preceded him in death.