In Memory
Richard Kwitkowski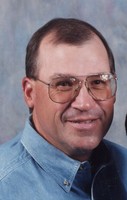 BLOOMINGTON — Richard Bill "Rick" Kwitkowski, 64, of Bloomington, passed away at 10:38 a.m. Saturday (Sept. 3, 2016) at Advocate BroMenn Medical Center, Normal.
Rick was born March 30, 1952, in Bloomington, the son of George and Mildred Allen Kwitkowski. He married Lynn Ann Alvis on June 11, 1988, in Bloomington.
He is survived by his wife, Lynn; his son, Richard Bradley Kwitkowski, Bloomington; three stepchildren, Laurel (Steve) Straub, Susan Steinbach and Lewis (Harriett) Steinbach, all of Bloomington; three stepgrandchildren, Katharine and Allison Straub and Lewis Steinbach; and one sister, Sue (Robert) Floyd, Bloomington.
He was preceded by his parents and one brother, Peter Kwitkowski.
Rick graduated from Bloomington High School, Class of 1970. He worked for Union Roofing Co. for 44 years, retiring in December 2014.
Rick took great pleasure in taking care of his home and garden. He was a loving husband, father and brother who loved spending time with his family and friends. He will be greatly missed by all of them.